22/03/2017
Presentation at Japan Consortium for International Cooperation in Cultural Heritage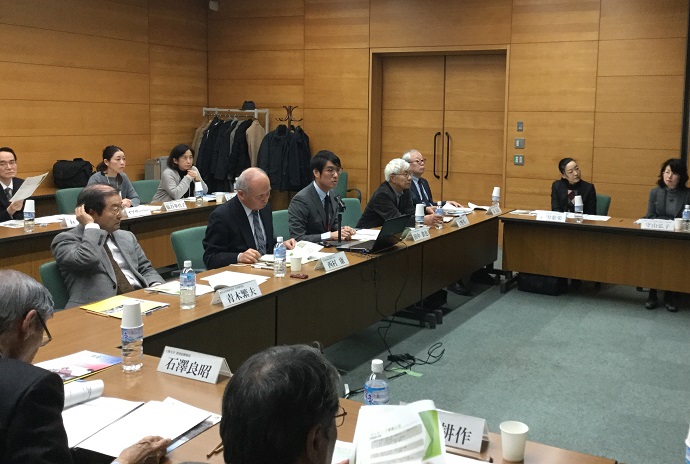 On 1 March 2017, Tetsuya Tanaka, Associate Fellow of IRCI, presented about the results of IRCI's project in FY2016 "Mapping Project for the Safeguarding of Intangible Cultural Heritage in the Asia-Pacific Region" at the 53rd Meeting of the Subcommittee for Planning of the Japan Consortium for International Cooperation in Cultural Heritage at the Tokyo National Research Institute for Cultural Properties.
He firstly introduced the results of the literature surveys on intangible cultural heritage (ICH) safeguarding conducted for 11 countries in the Asia-Pacific region. He then presented current trends and challenges on ICH safeguarding studies in these countries discussed in the experts meeting at Sakai (18-19 November 2016), and thirdly emphasised the significance of sharing these research information through the IRCI database. After the presentation, the topic of the recent situation of ICH researchers' capacity building in the Asia-Pacific region was raised and it was recommended that the IRCI's Mapping Project should take this important task in the following years.
Contact Goro Hasegawa (IRCI) for further inquiries.