29/11/2021
Symposium to Commemorate 10th Anniversary of IRCI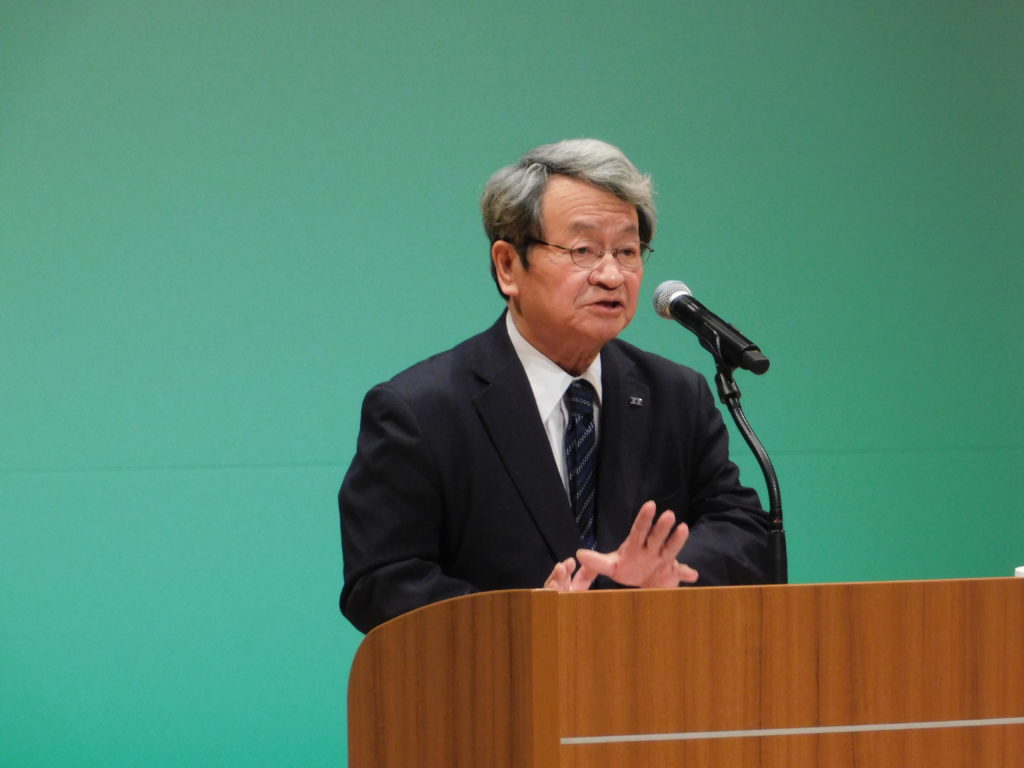 Iwamoto Wataru, Director-General of IRCI gave welcome remarks
In October 2021, IRCI celebrated the 10th anniversary of its establishment in Sakai City.
Sakai City and IRCI have cooperated on various projects. To commemorate its 10th anniversary, a symposium, "Discussing the intangible cultural heritage in Sakai," was held by Sakai City Museum at Fenice Sacay on 30 October 2021. As the co-organiser of the event, Iwamoto Wataru, Director-General of IRCI, gave the welcome remarks.
The symposium consisted of a keynote speech on intangible cultural properties in Sakai city, followed by a dance performance of "Niwadani no koodori", an intangible folk cultural property designated by Osaka prefecture and a panel discussion on the importance of safeguarding and transmitting intangible cultural heritage while enhancing the public understanding of it.
Despite that the number of participants had to be reduced to control the risk of COVID-19 infection, 73 people of all ages came to this event, which indicated the high level of interest in this topic.
*Click here for the programmes.
Organiser:
Sakai City Museum
Co-oraganiser:
International Research Centre for Intangible Cultural Heritage in the Asia Pacific Region (IRCI)
Cooperating organisations:
Sakai Koodori Preservation Society
Cultural Heritage Section, Cultural and Tourism Bureau, Sakai City