06/11/2020
IRCI 9th Governing Board Meeting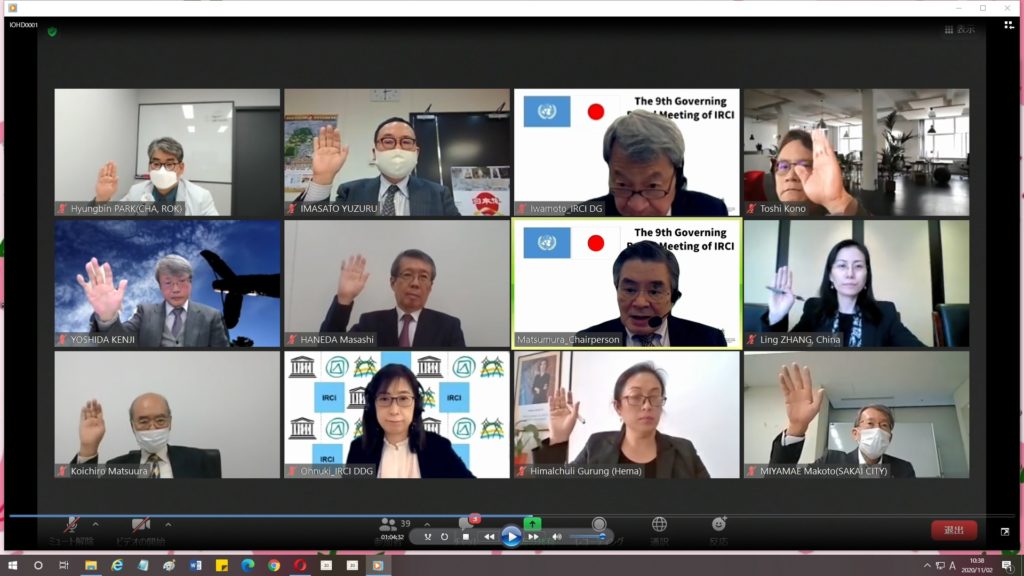 (Decision by the Governing Board Members)
The Ninth Governing Board Meeting of IRCI was held on October 30 by online. In addition to the 9 members of the governing board, 19 participants such as representatives of the Ministry of Education, Culture, Sports, Science and Technology, the Ministry of Foreign Affairs, Sakai City, other UNESCO C2 centres of intangible cultural heritage in People's Republic of China (CRIHAP) and Republic of Korea (ICHCAP) joined the meeting.
The Governing Board, after the active discussion approved Work plan and budget for FY 2021 together with Reports of the activities and financial statement for FY 2019 and Progress of activities and budget for FY 2020.
This is the first time for IRCI to organise the Governing Board Meeting by online due to COVID-19 pandemic, but it was smoothly carried out by connecting Katmandu, Beijing, Seoul, Tokyo and Hakata with Osaka via ZOOM, thanks to the cooperation by the participants.