23/12/2019
International Researchers Forum  ICH's Contribution to SDGs– Community Development and Education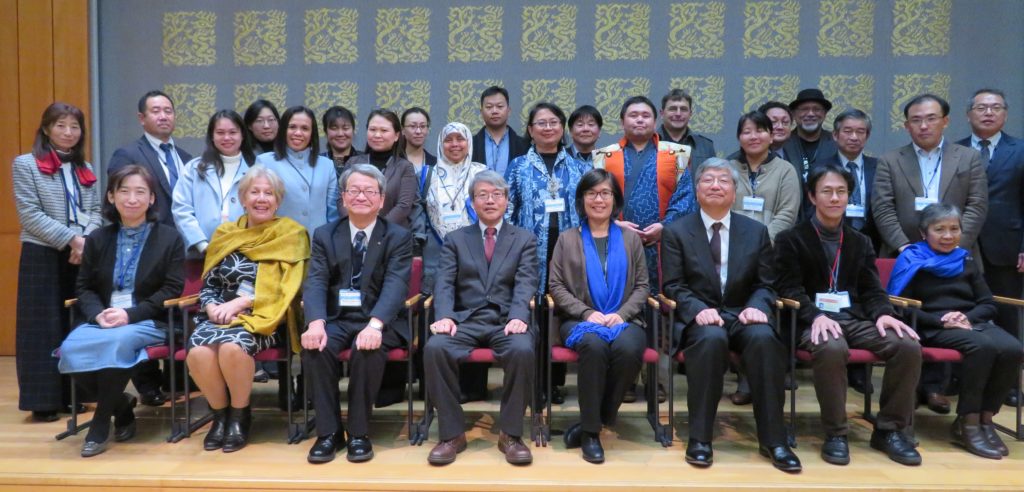 IRCI co-organised the International Researchers Forum "Perspectives of Research for Intangible Cultural Heritage towards a Sustainable Society" with the Agency for Cultural Affairs, Japan and the Tokyo National Research Institute for Cultural Properties (Tobunken) on 17 and 18 December, 2019 at Tobunken.
The forum was aimed to discuss how intangible cultural heritage (ICH) can contribute to sustainable development. At the forum, 19 experts from home and abroad (8 countries) delivered presentations and active discussions were made. It was a good opportunity for researchers in the Asia-Pacific regions to share the current status and issues of ICH and its roles to sustainable development from the viewpoints of SDGs: 4 (education) and SDGs: 11 (community development). They also discussed on the future perspective of research in the field.
IRCI further plans to publish a forum proceedings in March 2020 which will be released on the IRCI's website in order to share the outcome and instigate the safeguarding of ICH.