23/12/2019
SDGs International Workshop in Tokyo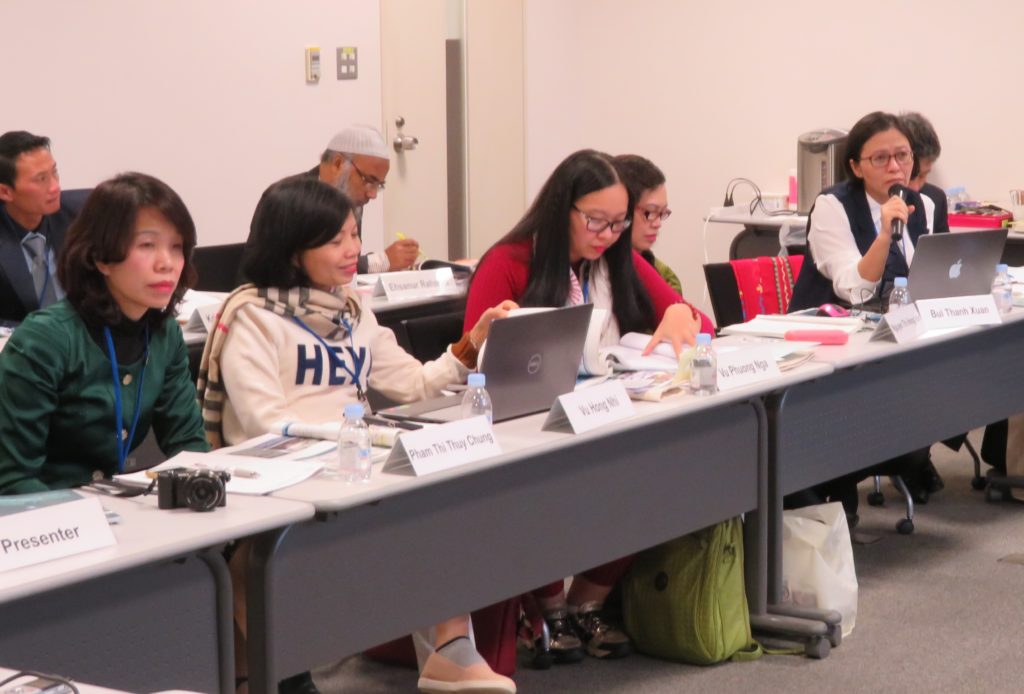 IRCI organised the International workshop under the project of "ICH's Contribution towards SDGs" on 28 and 29 November 2019 at the Tokyo National Museum.
IRCI planned and has been implementing this project under two-year research project of ICH's contribution towards the goal of quality education from FY2018 to FY2019 which incorporates intangible cultural heritage into education. In FY 2018, non-formal education in the Philippines and formal education in Viet Nam were targeted and guidelines were created. In FY 2019, in order to monitor the viability of the guidelines at schools, IRCI observed local schools and held meeting to discuss monitoring results. After that, this workshop was held as a wrap-up session of the two-year research project by inviting counterparts, experts and Japanese resource persons.
In the workshop, regarding case studies in two countries, (1) counterparts gave presentations in order to report the current situations with the introduction of new guidelines at site (2) experts shared the monitoring reports to verify the effectiveness of the guidelines. Following the programs, an active and concreate discussion was made by participants, which revealed improved points on both guidelines by reflecting experts' comments. Finally both Guidelines are scheduled to be published in local languages with video movies for teachers attached. In addition, IRCI plans to release the project's outcomes on the website.