06/11/2019
SDGs Workshop & School Visit in Hanoi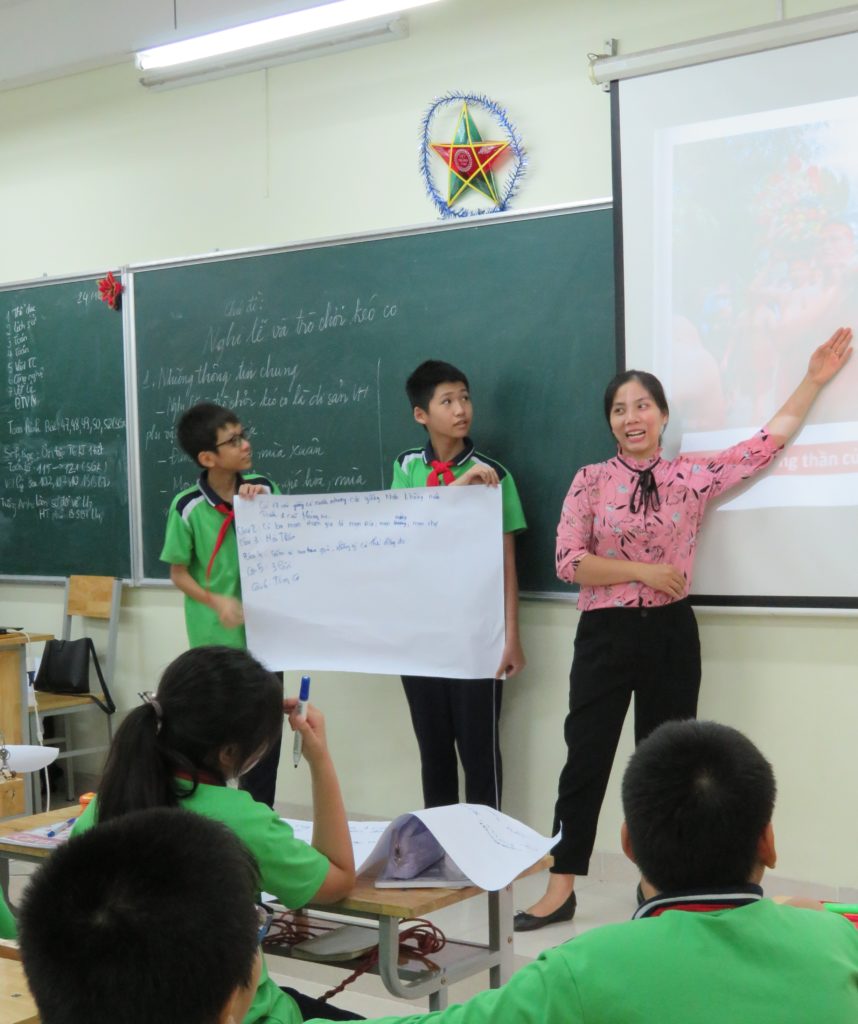 In FY2018, under the project of "ICH's Contribution towards SDGs", IRCI created the Guidelines to incorporate ICH into secondary school curriculum.
From October 24 to 25, to verify the effectiveness of the guidelines, a school observation and workshop with the cooperation of the Vietnam Museum of Ethnology (VME) and the Vietnam Institute of Educational Sciences (VNIES) was held in Hanoi, Viet Nam.
On the 1st day, IRCI and an expert visited 2 pilot schools and observed 3 classes that incorporate ICHs, such as "Tugging rituals and games", "The legend of Hoan Kiem Lake" and "Ca Tru singings" into experience activities, literature and biology respectively. Students were vigorously participating in the class that was unique and creative. 
On the 2nd day, the workshop was held in VME office, getting together members of VME and VNIES, teachers of the schools as well as IRCI and the expert to discuss the effectiveness and challenges of the guidelines. Based on this discussion, IRCI will further improve the guidelines.
Class for ICH "Tugging rituals and games" at Thuc Nghiem Secondary School

Class for ICH "The legend of Hoan Kiem Lake" at Yen Hoa Secondary School

Workshop Participants (Middle of the photo: Mr Iwamoto-IRCI Director General, Right side: Professor Sato of Tokyo City University, Left side: Ms Sasaki-IRCI Associate Fellow)