21/06/2016
Mr. Teiichi Sato, former Administrative Vice Minister of Education, Science and Culture of Japan paid a visit to IRCI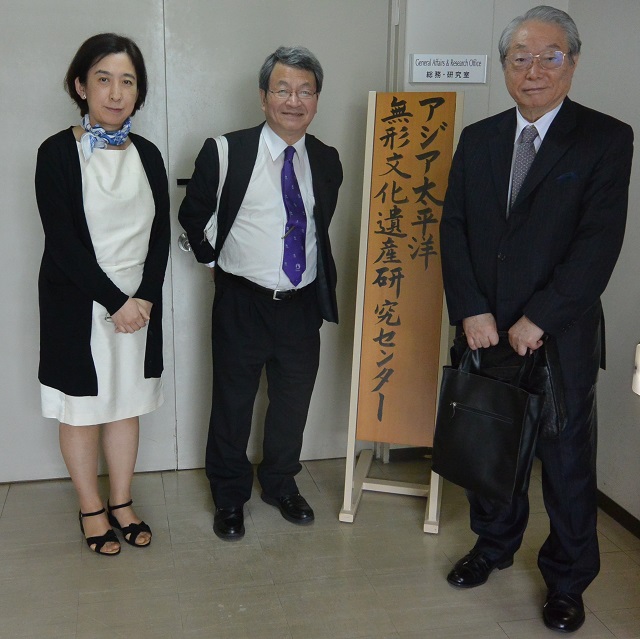 From right: Mr. Sato (former Administrative Vice Minister of Education, Science and Culture),   Mr. Iwamoto (IRCI Director-General), Ms. Ohnuki (IRCI Deputy Director-General)
Mr. Teiichi Sato, former Administrative Vice Minister of Education, Science and Culture of Japan and professor at International University of Health and Welfare, paid a visit to IRCI on 28 April 2016.
As the then ambassador extraordinary and plenipotentiary of the Permanent Delegation of Japan to UNESCO, Mr. Sato greatly contributed to the treaty negotiations process upon the establishment of IRCI.
During his first visit to the IRCI office, located in the Sakai City Museum, discussion on current issues were held after a staff introduction and project overview by Mr. Iwamoto, Director-General of IRCI.