10/03/2012
The First Intensive Researchers Meeting on Communities and the 2003 Convention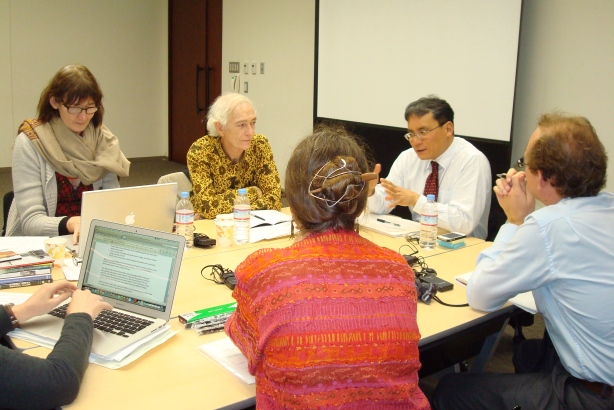 IRCI organised "The First Intensive Researchers Meeting on Communities and the 2003 Convention: Documentation of ICH as a Tool for Community's Safeguarding Activities"at Tokyo, on 3-4 March, 2012.
The meeting aimed at sharing good practices, and to facilitate discussion of documentation approaches that may be used by communities as a tool for the safeguarding of their ICH. The researchers developed a framework for "Guidelines for ICH documentation as a tool for community safeguarding" which might be a first step towards practical approaches in the Asia and the Pacific regions in the future.
The report of this meeting can be downloaded from here.
(This meeting was called and planned in accordance with the IRCI mid-term plan approved by the 1st IRCI Governing Board Meeting. )