15/09/2022
IRCI researcher lectured at Sakai City's Seminar for Understanding ICH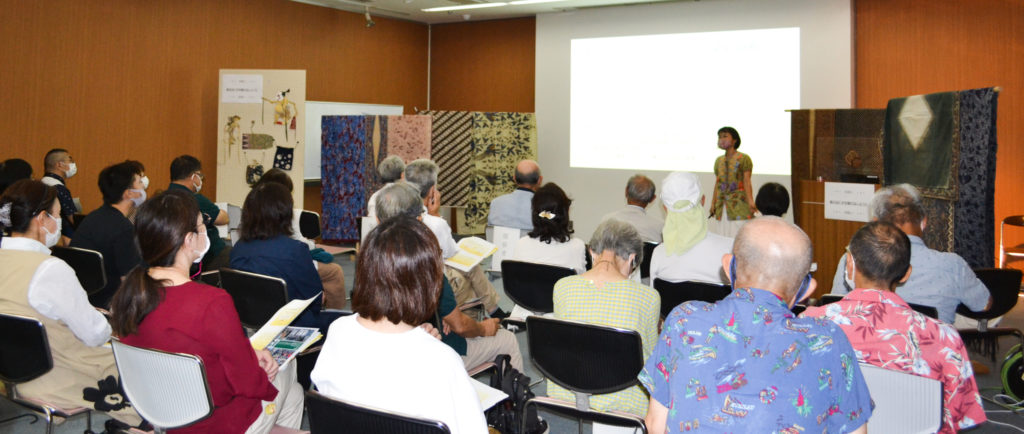 On 28 August 2022, the 34th Seminar for Understanding Intangible Cultural Heritage(ICH) was held at the Sakai City Museum co-hosted by Sakai city and IRCI. Under the title of "Traditional Performing Arts and People's Lives in Java, Indonesia: Considering the Transmission of Intangible Cultural Heritage", Ms OKABE Masami, Associate Fellow of IRCI delivered a lecture. This seminar is one of the activities that Sakai City provides for its citizens to promote understanding of ICH, and IRCI cooperates in such activities.
Introducing traditional Javanese performing arts such as Wayang Kulit (shadow puppet theatre) and court dance using video clips and photographs, Ms Okabe noted a similar spirituality shared between Javanese performing arts and the culture of Japanese tea ceremony, which has a connection with Sakai city as a birthplace of the tea master, Sen no Rikyu. Referring to the ongoing IRCI project "Research on ICH Safeguarding and Disaster Risk Management", she also explained disasters in Java and the utilisation of ICH amid the COVID-19 pandemic.
Pieces of batik and shadow puppets collected by the presenter were displayed at the venue. The seminar was attended by 72 people, and it was a great opportunity for attendees to deepen their understanding of Javanese culture and ICH.